HERVÉ ISLE DE BEAUCHAINE:
DESIGNER, CREATOR,
INVENTOR?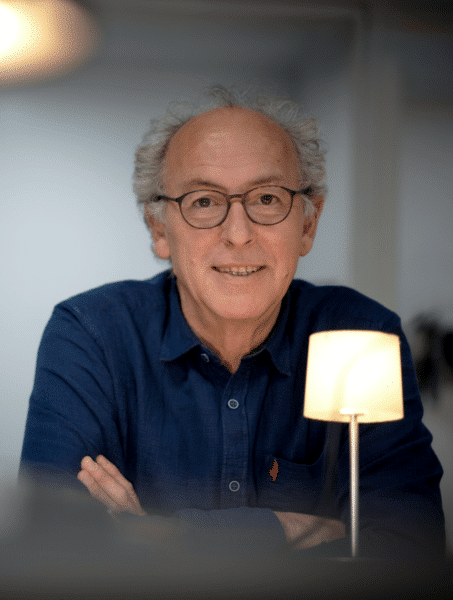 An inspired, ingenious, inventive alchemist – how would you best describe yourself ?
I would consider myself to be more of a light forms constructor than a lighting specialist. I build objects for public spaces that enhance, unveil and create a particular at mosphere, all unique in their own way. I recreate the space chosen for the light source, respecting its character, personality and spirit. I observe, experiment and bring life to desirable luminous objects.
Already known for your unique amazing and atypical creations, you have now produced the Luxciole, a marvel of ingenuity. Where did you get the idea ?
I am continuing the trend of making exceptional light forms from elements originally designed to be functional. The Singulars emphasize the beauty of forms and give a second life to lost or forgotten materials. The Luxciole is the result of a successful project. It is not a reinvention or an idea found in a snap. Even if this ingenious, autonomous little lamp has a magic and seductive side to it, it is actually the product of a long hard R&D process. This product was designed, developed, manufactured and tested with competent professionals and specialized companies. Which explains why the Luxciole is an innovation in every way.
The HISLE style is quite distinctive. How would you describe it ?
Difficult to answer this question as my creations are a combination of my training as an industrial designer with the fact that I am a passionate artisan and that I have a natural feeling for art. This would probably explain the strict geometry of forms in my designs. The treatment of the raw material is omnipresent and the finishing touches are of a very high level. I simply explore all the time, follow my instinct and listen to my intuition. Audacity is the key to all my creations.
Steel, bronze, aluminium, stainless steel… Why is metal so important in your creations?
Its touch. I love the feel of metal, its envelope, its temperature, understanding its weight, observing and feeling its form. But I also love wood, glass… in fact I am obsessed with all materials!
You have chosen to live in Lyon. How does that affect your work ?
True, the HISLE workshop and showroom have been located in the heart of Lyon since 1994 and I frequently work for companies and institutions in the Lyon region. I have created a large number of lighting installations in this city and its region. I have close ties to Lyon, a strong emotional bond. Its light inspires me.
Is HISLE a «Made in France» innovation ?
Absolutely. If the HISLE brand has been innovating for the past 30 years it is mostly thanks to the strong trust we have acquired over the years with our suppliers and distributors. Through them, we are constantly on the lookout for new technologies, in pace with the evolution of energy-saving regulations and attentive to the expectations of our professional and private clientele. HISLE is able to innovate by adapting to the demand, maintaining a control over the manufacture and is supported by a strong network of domestic and international distributors… all these factors guarantee the reliability and quality of our service. More importantly, they ensure the satisfaction of our clients.